The TV spots for Cameron Crowe's latest film Aloha have been saying hello and goodbye to TV viewers recently (it's out on May 29). Here's a recent spot:
"This is going to be a topic of conversation."
Every time I hear that line, I think two things. One, that's Kenny Powers saying that drivel. And two, it sounds like Amy Pascal was on to something. 
You may recall, that during the Sony scandal at Christmas time, this email leaked from Ms. Pascal (the email is about the long-anticipated Crowe film):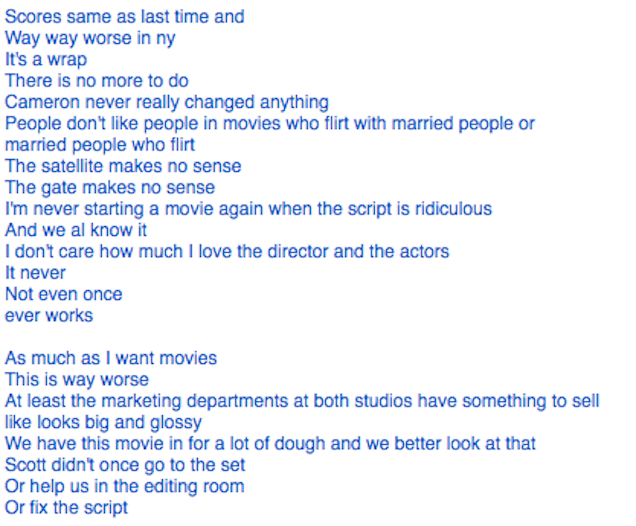 "It never, not even once, works." 
Yikes.
Pascal was eventually fired because of the scandal, and if this movie bombs and doesn't connect with audiences, will her emails find redemption in some way? 
What do you think of the previews? With the great cast, do you think it looks good?