I saw Man of Steel the other night, and one of the things that really bothered me was the fashion choice of villain General Zod (Michael Shannon).
In the beginning, he was clean-shaven and well, evil.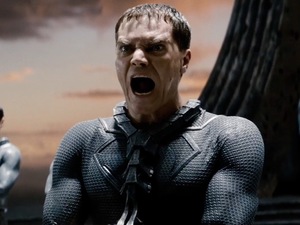 Then he gets frozen in a Han-Solo-like carbonite and sent to a Black Hole for approximately 33 earth years. When he gets out of the Black Hole to look for Superman, he looks like this: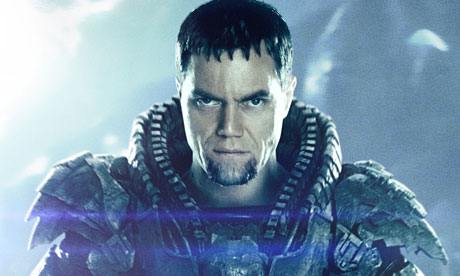 So. . .why the goatee? What was the thought process behind this? Do you think he looked in a mirror on the spaceship and thought, I think this says sinister but smart---I'm confident in this statement. I suppose he had a lot of time to think about how he wanted to present himself to the Man of Steel. I would have enjoyed a montage of a nervous Zod trying out different spacesuits and hairstyles to the tune of Five For Fighting.