There's much debate on this season of FX's "American Horror Story: Freakshow." Not whether this is the best---or worst---season of the Ryan Murphy show, but just what the hell Kathy Bates' accent is?
This is such a controversy that Vox interviewed a linguist from Reed College about it.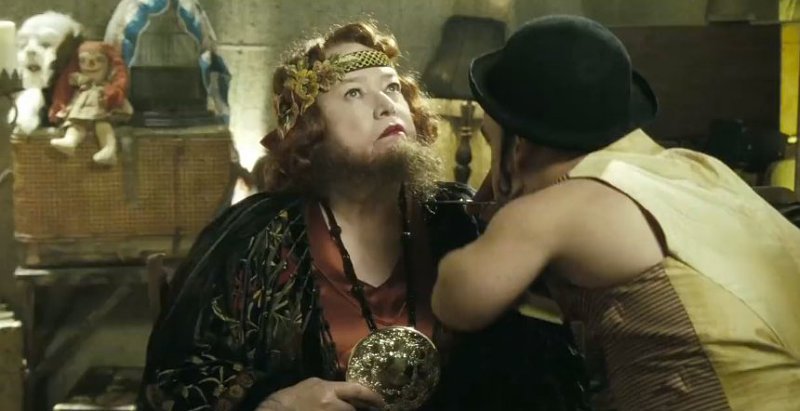 But I'm sorry, Vox. Despite your in-depth interview, the evidence is clear: It's a Pittsburghese accent (a bad one, but one nonetheless). 
The way she says "folks," "taste," and "home," this SCREAMS Pittsburgh. This video primer on Pittsburghese provides examples that sound EXACTLY like Kathy Bates' Ethel on the show. 
The problem is---and I hate to say this as a huge fan---Kathy doesn't completely nail the accent. She slips into normal language too much. It's jarring, like when Ben Affleck mispronounced "Primanti's" as "Prim-awn-ti's" in the dreadful Runner, Runner (I had to rewind it just to make sure I wasn't going crazy when I heard it). 
The strangest thing about the accent, though, is that her son on the show Lobster Boy (Evan Peters) doesn't have a trace of it. I guess in Ryan Murphy's AHS world, "Baltimore" accents skip a generation.